Exhibited in: 2020 HARDLY IN SOUND, Symphony of a Present, Errant Sound Project Space, Berlin
"Mauerpark_Projekt" 2016-2020 mit/with "Instrument 02 Extended" 2020 & Audioproduktion/audioproduction "Mauerpark", 2016-2020, Performance-Installation (Performance "Mauerpark")
28 Kassettendecks, Kassetten, MDF, Audiokabel, Kanthözer, Gerüstständer, Mischpult, Lautsprecher, Stative, Verstärker/28 cassette decks, cassettes, MDF, audio cables, square timbers, scaffolding stands, mixing desk, loudspeakers, stands, amplifier, 450 x 280 x 225 cm (Breite/Tiefe/Höhe)/(width/depth/height)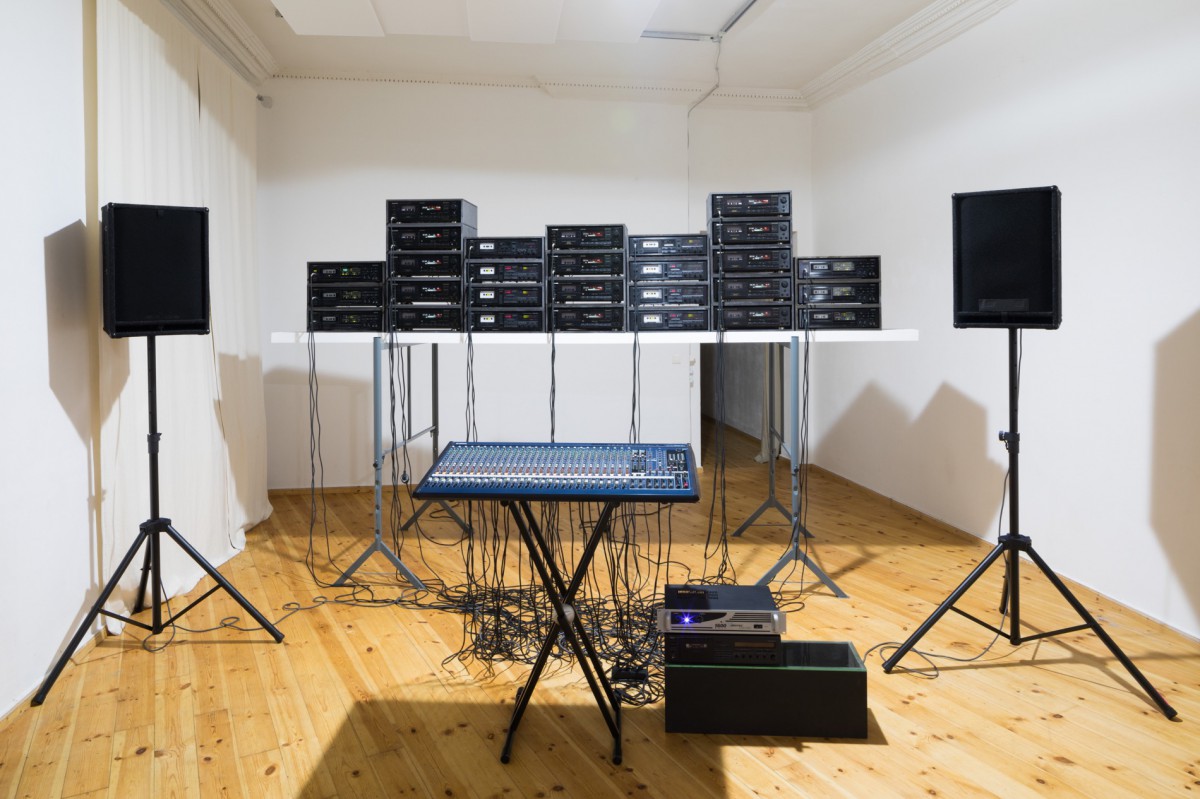 "Instrument 02 Extended" 2020,, Ausstellung/Exhibition HARDLY IN SOUND - Symphonie einer Gegenwart /Symphony of a Present, 29.08.-13.09.2020, Errant Sound Project Space, Berlin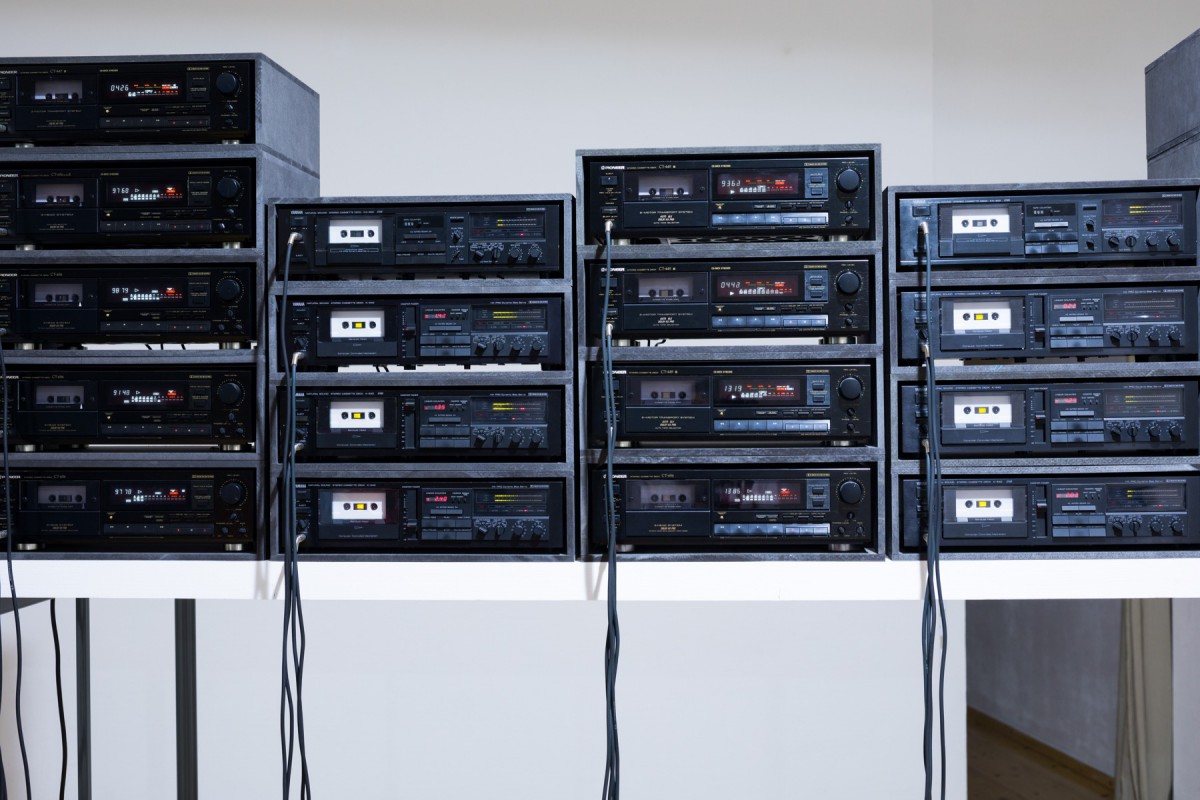 "Instrument 02 Extended" 2020,, Detail

Mit Audioproduktion "Mauerpark" 2016-2020:
Die Aufnahmen von verschiedenen Musikauftritten, die im Stil spontaner Straßenmusik, Karaoke bis zu kleineren Konzerten dargeboten wurden, entstanden an einem Sonntag im September 2016 im Mauerpark in Berlin. Durch die räumliche Nähe der Musiker*innen zueinander überlagerten sich die diversen Aufführungen akustisch. Diese besondere klangliche Situation fängt die Audioproduktion ein und verdichtet sie.
// The recordings of various music performances, which were presented in the style of spontaneous street music, karaoke and smaller concerts, were made on a Sunday in September 2016 in Mauerpark in Berlin. Due to the spatial proximity of the musicians to each other, the various performances overlapped acoustically. The audio production captures and condenses this special sonic situation.